13Ene2009
Categoria:
Britney Spears
Autor: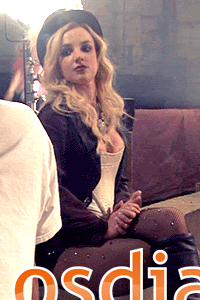 Sorpresa, sorpresa….
Quiero pensar que para Britney Spears no lo fue pero para su ex parece indicar que si.
Britney Spears ayer por la noche fue con su madre a cenar al restaurante Yatai. Lo que no sabia Britney (lo suponemos) es que ahi mismo tambien estaba cenando su ex Justin Timberlake con su novia Jessica Biel. Britney and company entraron y parece ser que los otros quedaron "petrificados" en sus asientos al verlas entrar. Digamos que fue una situacion algo incomoda para Justin y su novia. Para colmo dicen que Britney Spears se sento cerca! Todo esto segun unos testigos "oculares" que ademas afirman que Britney se fue media hora despues.
Click AQUI para ver las fotos.
creditos laineygossip.com
—————————————————————————————————————————
Chicken Fried Pippy Shelf Ass!
So Justin Timberlake and his clinger Jessica Biel were having dinner at Yatai in West Hollywood. Britney Spears walks in with her mother. According to eyewitnesses, when Pip and Shelfy saw her come in, they sank into their seats, dying from awkwardness. Britney ended up at a table nearby. She left after only spending half an hour at the restaurant. Poor girl.