15Sep2008
Categoria:
Britney Spears
Autor: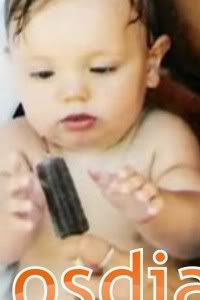 Nuevas fotos del álbum privado de Britney.
La página Britneybabies.com ha publicado unas cuantas fotos nuevas de Britney con sus hijos, Jayden James y Sean Preston.
Al parecer son de un álbum privado de la familia, no sabemos cómo las habrán conseguido, pero el caso es que no son de ningún photoshoot publicado hasta ahora.
En las fotos vemos también a la madre de Britney, Lynne. Puedes ver todas las fotos en NUESTRO FORO.
———————————————————————————————————————–
New Babies' Photos
Click HERE to see all the photos.
Créditos: Britneybabies.com